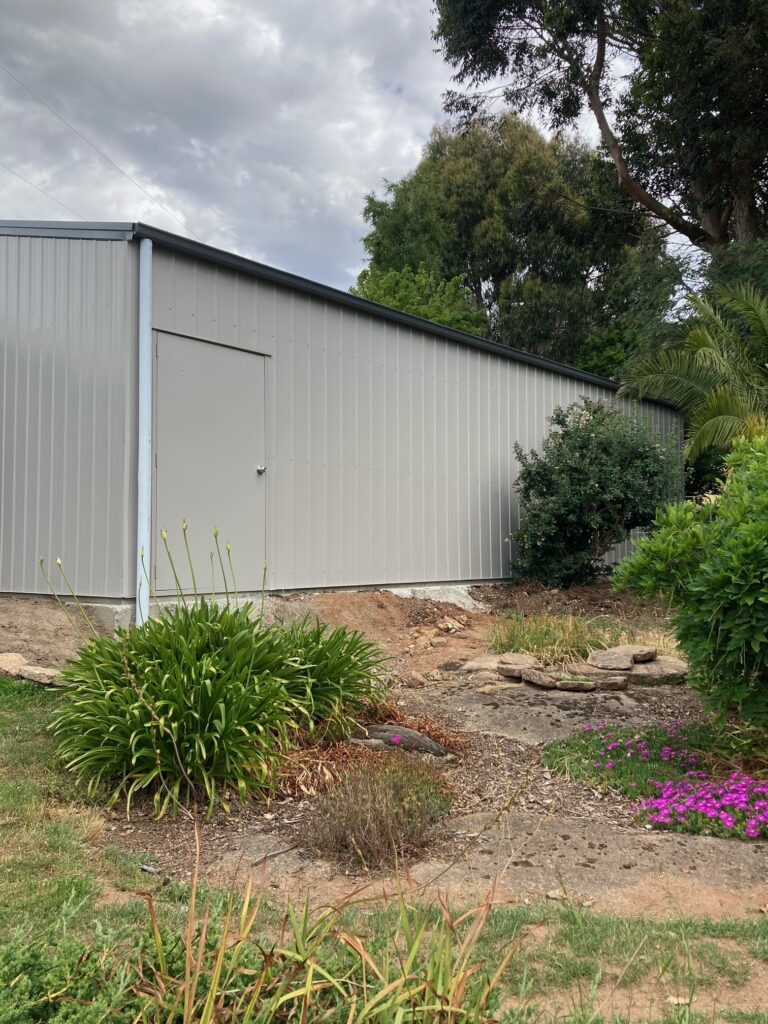 The Most Bang-for-Buck Optional Extras
There are many optional extras available to take your shed to the next level. Whether it's to make it easy to get in and out of your shed, or prevent vermin and debris from entering your shed, there is something available to suit your needs.
Vermaseal
Adding Vermaseal to your shed is a simple way to prevent unwanted pests, wind and rain from finding a way in..
Protection from these factors helps prevent corrosion, chewing, burrowing and water damage allowing your shed to last a lifetime.
Features:
Creates a tight seal around your shed
Fits all profiles of shed wall cladding with a slab
Prevents vermin from entering you shed
Stops wind and rain from coming up through the wall sheeting by creating a weather barrier
Creates an anti-corrosion barrier between the sheeting and concrete slab
UV & fire resistant
Installed at point of construction
Roller Door Motors
Roller doors are a great addition to any shed. Whether you're storing a car, boat or machinery, they make accessing your shed easier. Roller doors are most commonly manually operated, which at times can become inconvenient. This is where adding a motor to your roller door can be a great benefit.
Features:
Turns a manual roller door into an automatic roller door
Adds more convenience
Removes the need for manual lifting
Decreases the risk of injury
Increases safety and security
Can be manually operated in case of a power outage
Gutter Guard
Adding Gutter Guards to the gutters on your shed is an easy way to help protect your shed from the damage that can be caused by nature. Gutter Guard prevents your gutters from filling with debris, lowering the risk of damage being caused to your shed by the weather, fire and vermin. Gutter Guard also helps reduce the number of times you need to clean your gutters as they do most of the work by preventing debris from building up in your gutters.
Features:
Helps to keep gutters free of leaves and vermin
Reduces fire risk
Prevents leaves and dirt from entering your water tanks
Prevents vermin from nesting in your gutters
Prevents blockages
Prevents rusting of your gutters
Prevents your gutters from overflowing
Adding any of these optional extras to your shed is a simple way to upgrade your shed to take it to the next level while ensuring everything inside stays protected and that you have easy access.
What else should I know?
We have compiled loads of information to help you through the process of your shed and water tanks. Here are some other blogs we've written that might be of interest.
The Ultimate Guide To Selecting Your Shed Frame Type
The frame of your shed takes the weight of everything and holds it all together to ensure your shed remains structurally sound, no matter the conditions….
What To Consider Before Enquiring About A Shed
Before making any decisions on the size or look of your shed, your first step should be to consider what type of shed you need….
Why Choose An RHS Frame
RHS, also known as Rectangular Hollow Section, is our most popular frame option available for your shed….