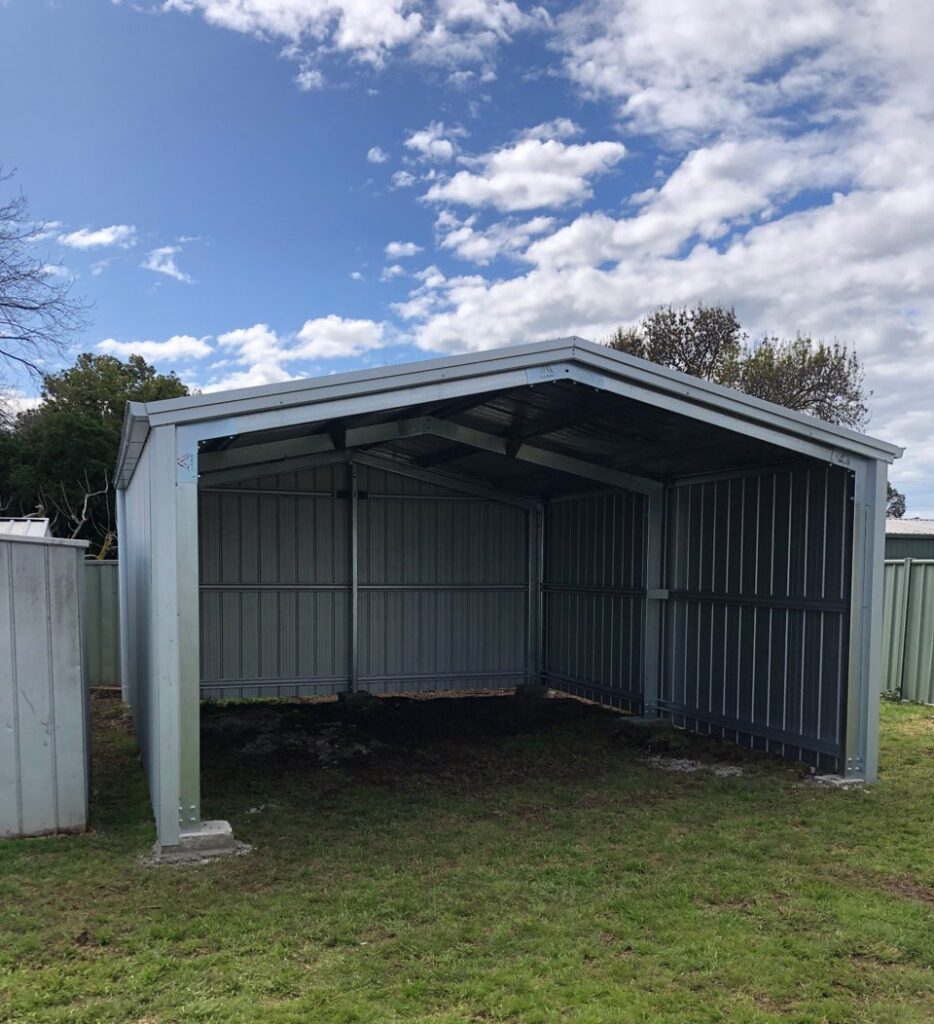 PREMIUM+ Shed
Shepparton, VIC
A customer in Shepparton needed to expand the covered storage space on their property and wanted a solution that would tie in with their existing sheds.
Following discussions with the All Sheds team, the customer decided that the best solution would be a 6m x 5m x 2.4m gable roof shed with a 12.5° pitch and an open front, with a premium+ frame that included an RHS frame and C-section grits and purlins.
To stay consistent with their existing sheds, the customer decided to clad their shed in Zincalume.
The addition of the shed to the customer's property has successfully allowed them to expand their covered storage space. The shed has allowed them to create the perfect versatile storage space that they can use to store anything from their tools and equipment to a vehicle.
Quote this project