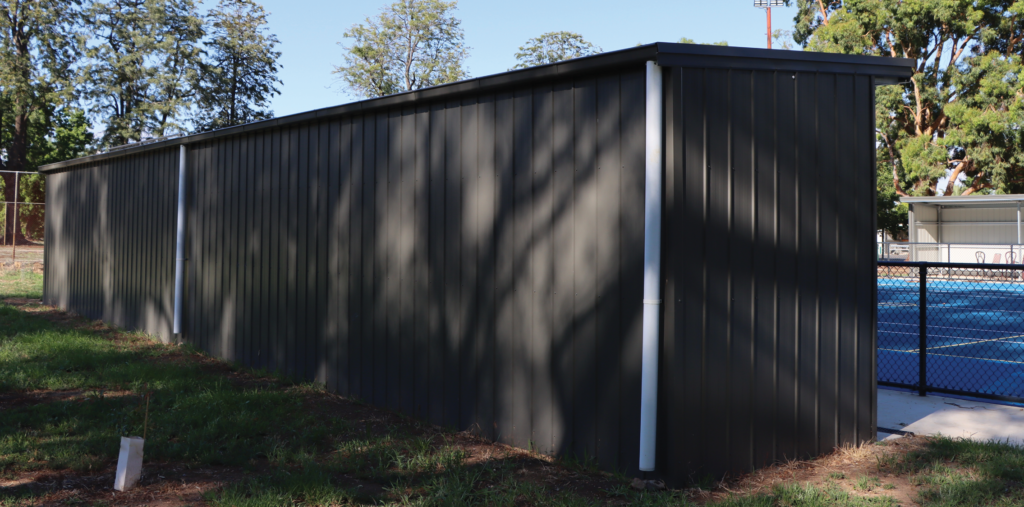 Exploring Colorbond and Zinc Options
Colorbond is synonymous with sheds and homes all across Australia. With its enduring style and large range of colours, Colorbond has become a staple in Australian backyards and homes.
You typically have 2 options when it comes to the cladding material of your shed, Colorbond or Zincalume. While Zincalume and Colorbond are made of the same elements, the main and essentially only difference between the two is the colour. Zincalume has that standard silver aluminium colour while Colorbond is available in a wide range of varied colours. So what makes Colorbond so great? Keep reading to find out.
Colours
Colour it's in its name, and that's what Colorbond does well amongst a slew of other things. The sleek elegant look of Colorbond is created by the 22 available colours that are inspired by the unique Australian landscape. With pale tones that help reflect the natural environment and create a gentle, comforting aesthetic, mid tones that are earthy and evocative and deep tones that convey a premium feel, all that can easily be matched to any existing colours on your property. As a bonus, most suppliers of other products you can add to your property, such as water tanks and fences, will offer their products in Colorbond colours or Colorbond equivalent colours, making it super simple to create a cohesive look on your property.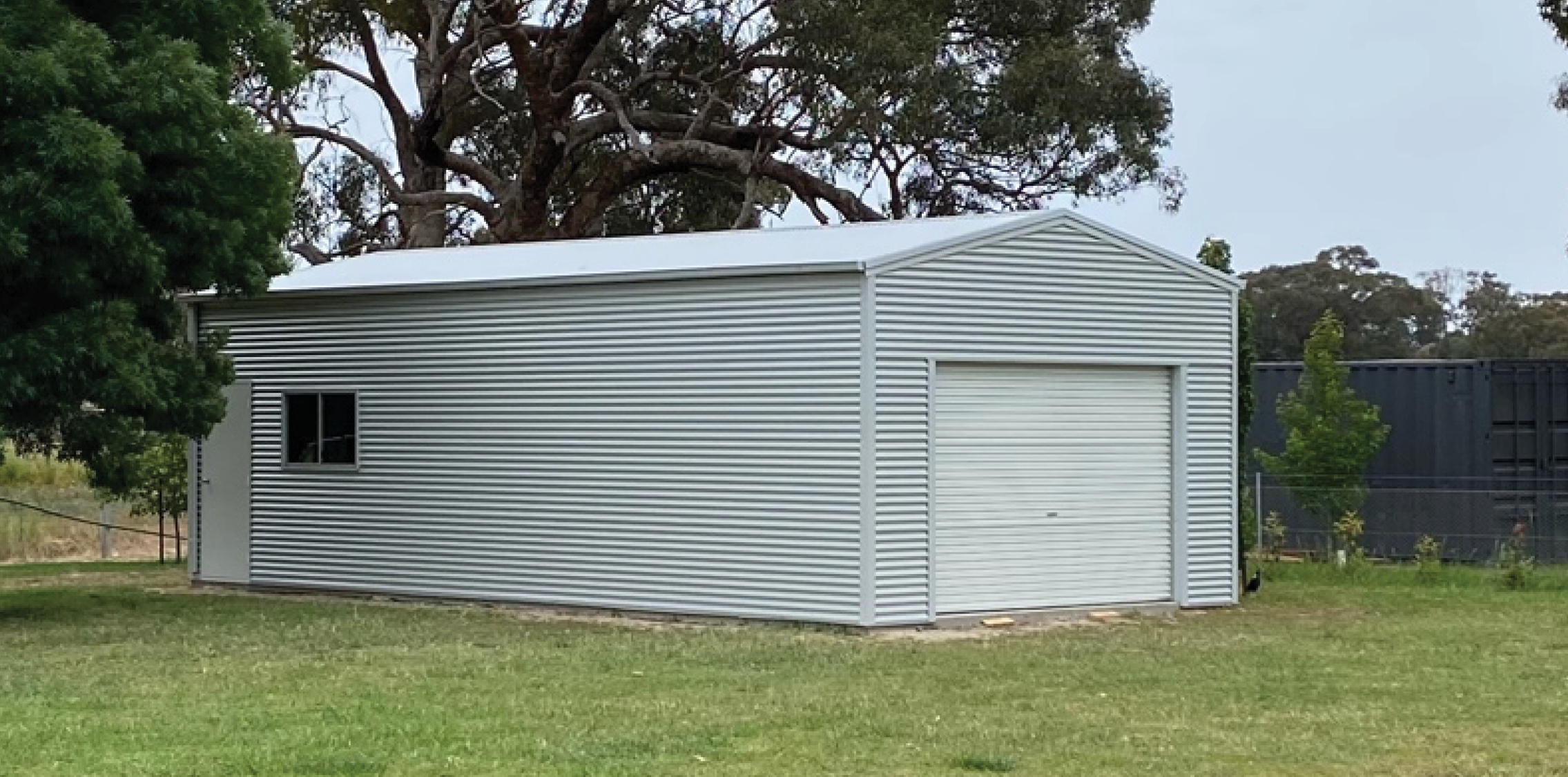 Benefits
Beyond its great range of colours, Colorbond has many other great benefits that can help make your shed the best shed around.
Nobody likes cleaning, well there may be the odd few that do, but we doubt that there is anyone who would want to spend hours out in the hot sun scrubbing down their shed. That's one of the top benefits of Colorbond; it requires very little maintenance and in some cases, none at all. If you live in an area with high rainfall, the rain will naturally keep your shed clean, meaning you really don't have to do anything at all.
Zincalume can often be quite stark and reflects a lot of bright light, rendering it unusable in certain areas. Colorbond on the other hand, with its extensive range of colours, can be used to create a statement on your property or can be used to blend your shed in with its natural surroundings, the choice is ultimately up to you.
A non-combustible material, Colorbond steel must get to an extremely high temperature (roughly 1500°c) before it will melt. A typical bushfire has an average temperature of 1110°c, and a typical structure fire has an average temperature of roughly 800°c, both lower than the melting point of steel, meaning both fire types won't sustain a high enough temperature for a long enough period to cause structural damage to a Colorbond shed. Colorbond steel also won't ignite or feed the fire, helping to protect the contents of your shed. All this helps make Colorbond steel compliant for use in bushfire-prone areas.
Features
From the outside, Colorbond may just look like a standard sheet of metal, but what really makes Colorbond stand out from the rest is hidden within.
One of the world's most advanced building materials, Colorbond is strong enough to withstand intense winds and is weather-resistant to extreme heat, the cold and heavy rain.
Colorbond features a specifically developed exterior grade topcoat that is baked on to bond the colour to the metal to prevent chipping, peeling, blistering and cracking, along with BlueScope's industry-leading metallic coating that features Activate technology to provide enhanced corrosion resistance, all helping your shed to retain its finished look for longer.
Colorbond also features Thermatech technology, which has been designed to reflect more of the sun's heat on hot sunny days, helping to keep your shed cooler in summer, resulting in a highly thermal efficient shed.
100% Australian made, Colorbond is an environmentally friendly material that is 100% recyclable and contains recycled materials, helping to reduce the impact that it has on the environment. In some cases, Colorbond can also be reused without the need for reprocessing, once again reducing the impact on the environment, allowing you to reduce your environmental impact.
Now that you know exactly what makes Colorbond so great, doesn't it seem like the perfect cladding for your shed? With the extensive range of colours, the only hard part left is deciding what colours to use.