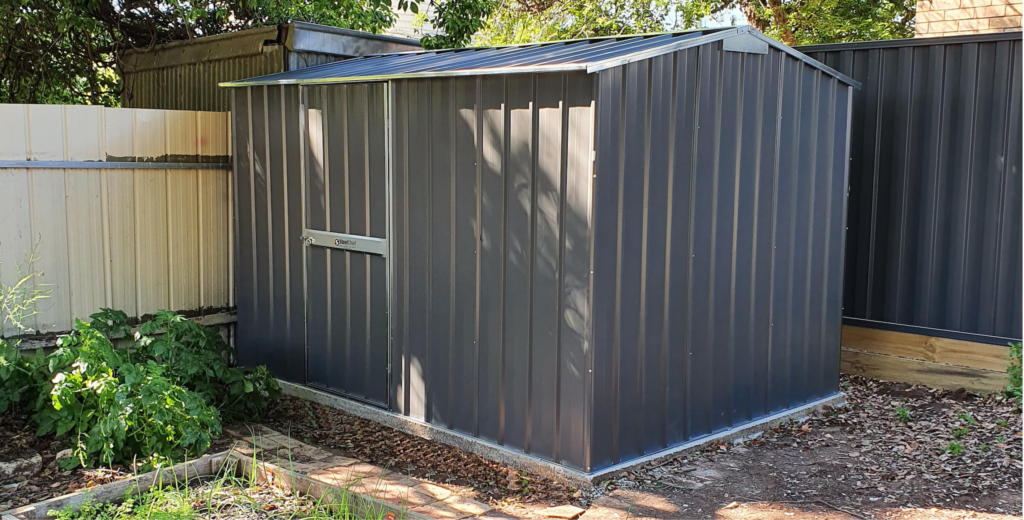 7 Tips For Purchasing A Garden Shed
Garden sheds have become a staple in most Australian backyards. From backyard storage for outdoor tools and equipment to workshops and almost everything in between, there's almost nothing a garden shed can't be used for. While garden sheds can instantly add more storage space to your backyard, you want to get your choice right so it enhances your backyard rather than obstructing it. Making the perfect selection can often be a tricky task, so we have compiled 7 tips to help you when purchasing your new garden shed.
What do you want to store?
When purchasing your garden shed, it is crucial to consider the purpose and contents of your shed. Think about what you plan to store and accomplish with your new garden shed. The items you ultimately decide to store inside will have a significant impact on various aspects, including the overall design and functionality of your garden shed. Whether you intend to store gardening tools and outdoor equipment or create your ideal outdoor workspace, understanding your specific needs will help you choose the perfect garden shed that caters to your requirements.
Size
Getting the size of your garden shed right is extremely important. You don't want to build a shed and then discover that it's too small for your needs, creating a white elephant in your backyard. While there are some limitations, you can build your garden shed to any size you like but do keep in mind that under a certain size, your shed may not require a permit depending on your local council's requirements. A good rule of thumb is to always go slightly bigger than the size you're thinking to ensure your shed is the right size for your needs.
Location
Once you have a general idea of the size of your garden shed, if you haven't already, you need to think about where you want your shed on your property. The location of your garden shed can ultimately influence the design and size of your garden shed. You don't want to purchase your shed and find out that it's too big or not the right shape for your space because then you either have to replan your whole backyard or be stuck with a shed you might not be able to use.
Once you have made your decision, you should also survey the area to ensure there is nothing that will obstruct your garden shed, such as tree roots or branches or anything you could potentially damage, like pipes or easements.
Look
The way your garden shed looks is just as important as the size and location of your garden shed. In most cases, your garden shed will be a permanent feature in your backyard, so you want it to blend in or at least look great rather than stand out and become an eyesore. Most garden sheds are completely customisable from the roof type to the colours and accessories, giving you almost complete design control to create a garden shed that will enhance your property. Selecting colours and roof shapes that match existing structures or fences on your property can allow you shed to blend in seamlessly and create a cohesive look.
Doors
What is the point of having a garden shed if you can't get your stored items in and out? Getting your doors right is crucial to ensuring that your garden functions properly. When deciding on your doors, you need to consider what you will be storing in your garden shed. Will it be small items, large items or a combination of both? The larger the items you store, the larger your doors need to be, as you don't want to struggle trying to get items out. Just like the sizing of your shed, your doors should always be that little bit bigger because once they're installed, doors are not an easy thing to change. The position of your door can also affect how well your shed functions. Positioned in the wrong place, your doors could be eating into your valuable storage, but positioned in the right place, they can add extra storage space into your garden shed.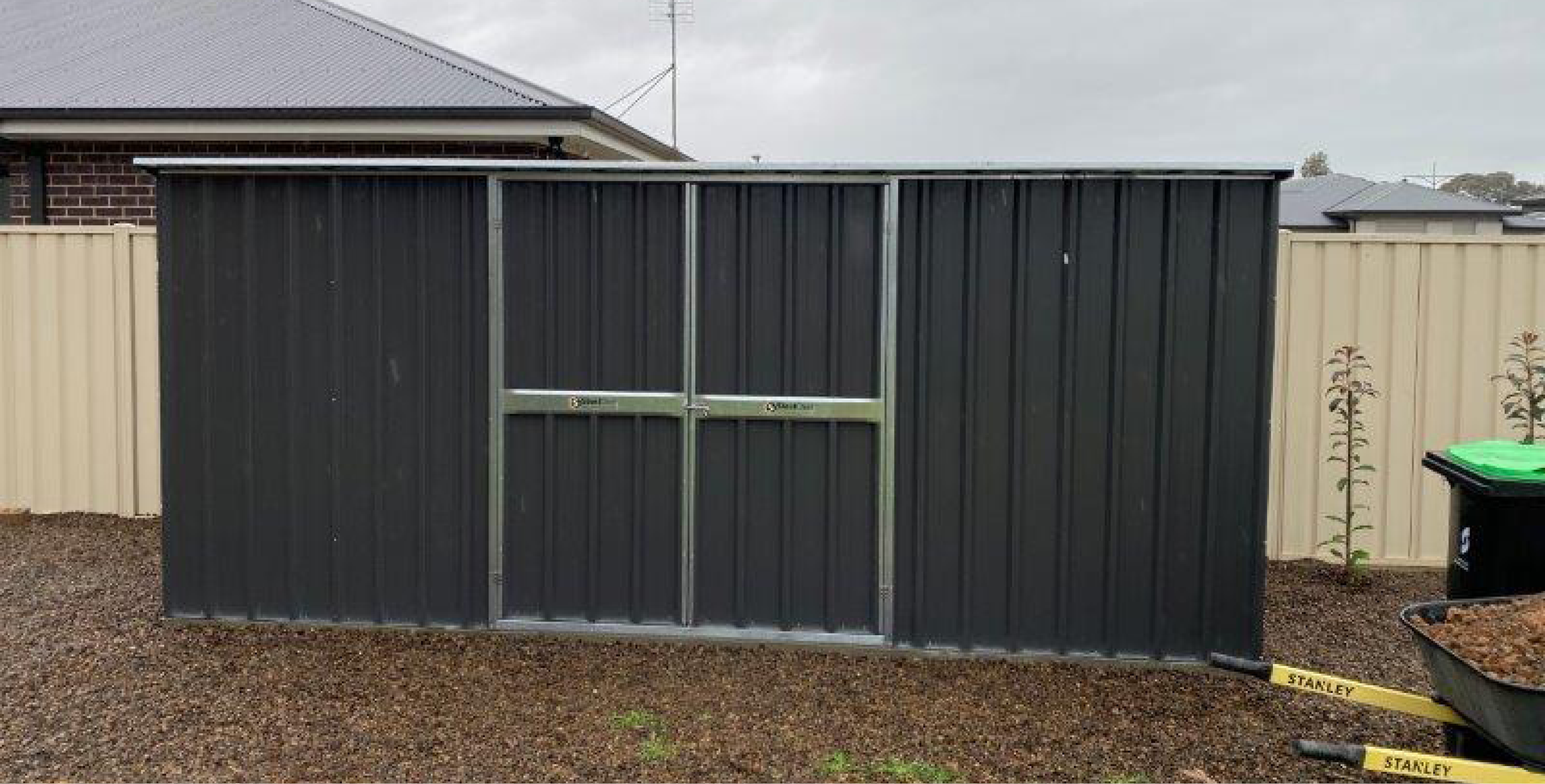 Security
You keep your house locked tight, so your garden shed should not be any different. A garden shed that is not secured properly is an easy target for thieves, leaving all your stored items vulnerable. You need to put careful consideration into how you will secure your garden shed to prevent theft. Most garden sheds these days come with a standard pad bolt for security, but this can be upgraded to either a tee handle or hasp and staple. While your choice of lock is important it's also important to consider how you will fasten your lock to your garden shed. While regular screws and bolts will attach the lock to your shed, they are not necessarily the most secure, and you should look into anti-theft options that will prevent thieves from detaching the lock from your shed.
Installation
After you have decided on the size, look, and location of your garden shed, the next big decision you need to make is whether you will install your garden shed yourself or have a professional do it for you. Most small garden sheds come flat-packed with all the instructions and materials you need to build it. If you have the time, skills, and equipment, it can often be slightly cheaper to install your garden shed yourself. However, if you don't, it might be wise to hire a professional to complete the installation. While there will be a cost involved, a professional shed installer knows exactly what they are doing and will have all the tools and equipment to get your shed installed in a timely manner.
Following these simple 7 tips when purchasing your new garden shed can help make the process less of a headache and allow you to instantly enhance your backyard.