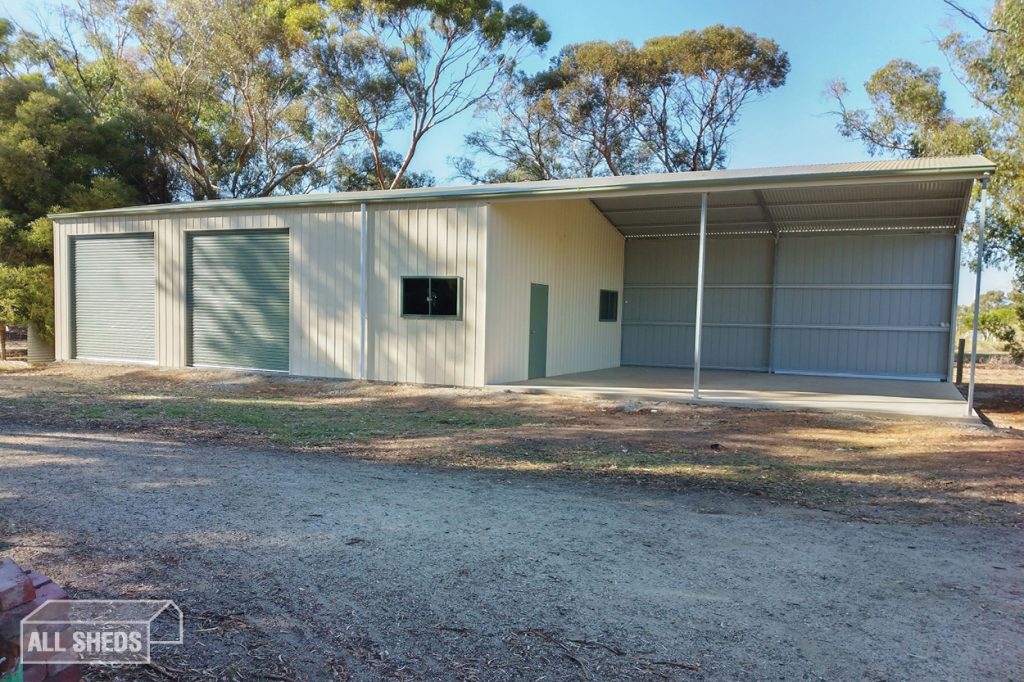 PREMIUM+ Shed
Katunga, VIC
A customer in Katunga contacted All Sheds as they were looking for a way to increase the covered storage in their backyard.
The customer spoke with the All Sheds team to discuss what the best solution for their space would be. After the discussions, it was decided that the best way to ensure that there was plenty of storage space was a 20m x 8m x 3.6m gable roof premium+ shed with a 12.5° pitch roof. The customer chose to clad the shed in Colorbond Pale Eucalypt and Classic Cream. To ensure that there was plenty of access and ventilation, the customer added 2 manual roller doors, a personal access door and 2 sliding windows.
The addition of the new shed has provided the customer with plenty of covered storage space in their backyard that will allow them to keep all their outdoor equipment protected.
Quote this project