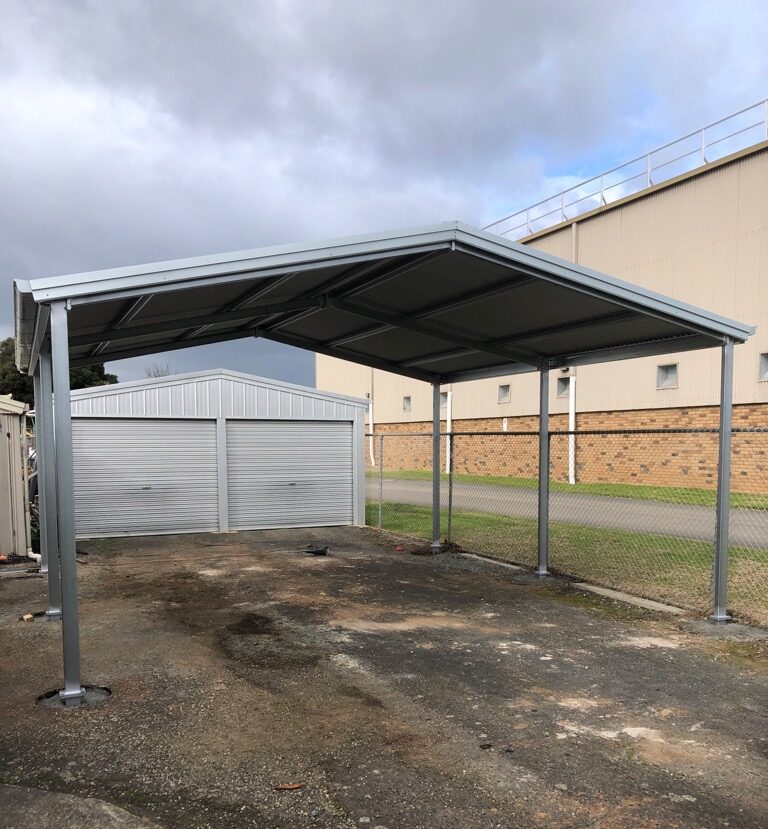 PREMIUM Carport
Seymour, VIC
The All Sheds team were contacted by a customer in Seymour who wanted to build a carport to provide their vehicle with protection from the weather.
After discussing their needs with the All Sheds team and the team visiting their site, the customer chose to go with a 6m x 6m x 2.7m gable roof with a premium frame carport with a 12.5° pitch roof. The customer also decided to clad the carport in Zincalume rather than something coloured.
The new carport has allowed the customer to keep their vehicle safe and protected from the weather and anything that could cause damage to it.
Quote this project